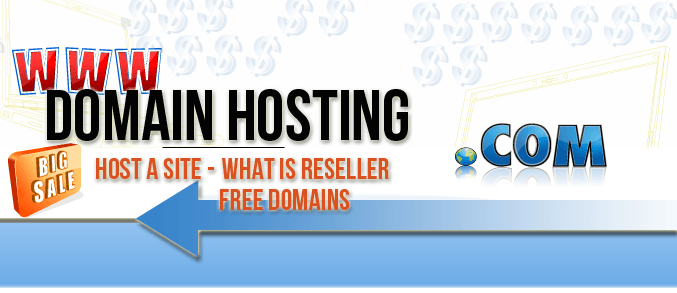 What Is Domain Hosting
This is a pretty common question actually, and we are glad you stopped by to expand your knowledge. If you are looking to promote your name or your company, it is essential to have a website. In the digital age, many people rely on a site to determine the quality and dependability of a person, product or company. If you are wanting to create your site either on your own, or with step-by-step guidance, you should consider domain hosting services as a priority option.
So, what is domain hosting? General domain hosting (or more commonly referred to as "web hosting") is when an individual or a business purchases a website domain. Examples of a domain would be like: google.com, glowhost.com, or microsoft.com, though the "domain extension" or "TLD" can be .net, .org, .uk, or any other type depending on the domain owner's preference, and availability of the domain name. Once the domain is purchased, the domain owner can use that site in whatever way they use for a specified amount of time, so long as the domain owner continues to pay the domain name renewal fee which is usually under $20.00 per year. Once the domain name is purchased, you need web hosting or domain hosting in order for a web site to be displayed when someone types the domain name into their browser's address bar. GlowHost offers a free domain with the purchase of several of their web hosting packages, so be sure to check the main site for any promotions that may be available.
What Is Reseller Hosting
Reseller hosting is the provisioning of web hosting services by a larger web host, to smaller companies that in turn act as web hosts for their own customers. A reseller hosting package allows you to sell some of your disk space and disk bandwidth to another party under your own name and brand. This is something you can offer when you signup with GlowHost's Reseller program.
Many individuals and small companies or organizations want to step into the web hosting industry, but they lack the knowledge and technology of web hosting and they don't have money to hire technicians to monitor and maintain servers. To meet their demands, some larger web hosting companies (and even some small ones) provide reseller hosting services. You will need to determine if the reseller hosting account that you are considering purchasing looks like it is coming from a reputable hosting provider. Many times you can find very cheap reseller accounts, but later you can be burned when the owner of the server vanishes without a trace. Choose a company who has been around for several years and has a proven track-record. With reseller hosting from GlowHost, you can become a web hosting provider quickly, and the most convenient thing is you don't need to worry about problems like a server being attacked, server being down or other server issues. GlowHost is in charge of all the web hosting technical issues. You just need to do your best to sell your own hosting packages to your clients.
To continue on the topic about what is reseller hosting: A web hosting reseller is typically a company or person which buys a product or service from another hosting company and repackages it, usually adding something to it, (for example, adding technical support or design services) and sells it to other companies, under their own company or brand name. They buy the reseller hosting package at a certain price, and then resell individual hosting plans to their customers at a profit to the price they pay for the reseller account itself.
What Is Web Hosting
Believe it or not, we often hear the question: "What is web hosting?" In a very simplified explanation, web hosting is made up of the space where web pages or files are kept on a server, and the bandwidth to make them accessible on the world wide web. Basically, after designing a website, the files of the site should be kept in a specialized computer, called a server, which is connected to the internet. A server is very similar to a PC, but usually lacks certain things like a keyboard, monitor, and mouse. It usually also has better hardware than most PCs, for example, more RAM, more powerful processor(s), and is fine tuned and the operating system is typically optimized to access and "serve" files to visitors who are requesting them.
Types of Web Hosting: Web hosting has many many different sub-types, but at the top level, it is mainly categorized based on the operating system (OS) of the server.
Based on the OS of the server there are mainly two types of hosting:
1. Windows Hosting: You guessed it, Windows Hosting is web hosting where the server OS is running Windows Server. Windows hosting is a good (and possibly only) choice if you want to use dotNET, ASP, MSSQL Server & other Microsoft products to power your web site. The main limitation of Windows hosting is it is generally more expensive than the alternative, and less hosts offer this type of hosting.
2. Linux Hosting: Linux is an alternative (and typically free) operating system that powers millions of servers and PCs worldwide. Linux is a more popular hosting solution than Windows hosting mainly because of it's lower cost, and the vast technical documentation that is available on the Internet. Other benefits of Linux hosting include the ability to support PHP and MySQL, two of the most popular scripting and database engines on the planet, and, many more web hosting companies support Linux hosting in comparison to Windows. This means that you have a greater variety of hosts to choose from when considering making a purchase of web hosting or when you need to switch web hosting providers.