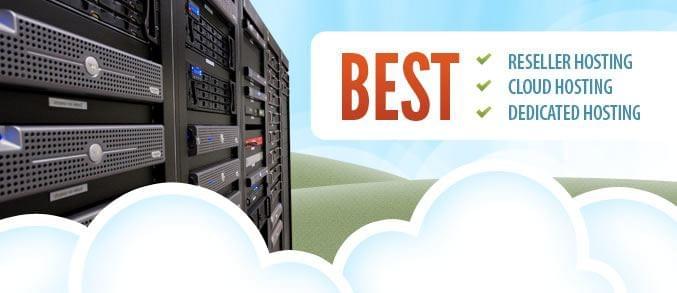 Sometimes your web site has surpassed the needs of traditional shared web hosting, when this happens, you can try more advanced types of services like cloud hosting, reseller hosting, or dedicated hosting.
Best Reseller Hosting
There are many ways to make money today plenty of those ideas involve use of the Internet. But which of these ways is the best and actually brings out results? Well, one of the best methods to make money online is through reseller hosting. It is known as the web hosting reseller market. The crown for best reseller hosting belongs to Glowhost.com because of the ease of use and great support, in addition to all the bells and whistles you could possibly need and want.
How to find out the best reseller hosting plan to start a business:
There are literally thousands of hosts which provide reseller services, but you can not go for just anyone. You need to research on the brand value of the host, reliability of its service and of course the affordability. These are instrumental attributes in the growth of your business. You must know if you can really have total control on the web space you get to resell. You should have permission on creating, modifying and deletion of the user accounts. You should have the freedom of creating plans and packages for your potential customers. These things lead to more revenue in your wallet. You have to know that you have chosen the best reseller hosting plan available, one which is highly scalable, and can be upgraded, even to a dedicated server. One of the best things about reseller plans is that the reseller does not have any kind of maintenance on software and hardware to worry about. All the responsibility with matters regarding uptime guarantee has to be managed by the host. You just need to focus on gaining more customers and earning more money.
Best Cloud Hosting
Cloud computing is a new concept that is quickly being accepted across the globe. When people look at the many benefits it offers, it is obvious to say the future holds a brighter tomorrow for this technology. Unless you understand what clouding service involves it can be difficult to select the appropriate cloud web host, let alone the hosting package. Every business, small or big, needs a good cloud hosting service provider. Such a provider can help them meet their online business needs and also increase their success levels as well. There are many top-rated cloud hosting services that you can approach, but due to financial constraints many businesses are unable to do so. GlowHost offers the best cloud hosting you can require for very affordable prices. Some of the benefits of cloud hosting services is that they are suitable for small to medium sized businesses who expect future growth. GlowHost provides affordable services, convenience, technical support and storage capacity that any business can greatly benefit from. You will find a cloud hosting service that offers storage facilities, will avail cloud infrastructure with management and security services included. Depending on the needs of your business, always go for a cloud service that best compliments your business.
Best Dedicated Hosting
Everyday the Internet is expanding with new web sites, which bring new files, text, images, photos, music, videos, etc. At some point of time, the need of dedicated hosting is essential for a person or business due to tremendous growth and increase of traffic to access web site information. Dedicated hosting features are mainly used to maintain a large web site with huge volumes of information, a web site with lots of transfer or sites with a need for speed. Dedicated hosting usually comes in two forms, managed and unmanaged dedicated servers. If you have enough time and skills to manage a server effectively, then you can go for an unmanaged hosting server. If you feel it is little risky, then it is better to sign up with managed dedicated plan where all the server maintenance with regular back up and software updates are done by the technical staff of the web host. Our customers seem to agree that the best dedicated hosting is available through GlowHost. Dedicated servers are little costlier when compared with other types of hosting, but the cost can mean the difference in a slow site and a very fast site. Fast sites generate more revenue, so the perceived trade-off can easily pay for itself in little time. Dedicated servers are generally suitable for organizations with lot of employees, email addresses and customers, or social media sites, online shopping stores, and information portal web sites.