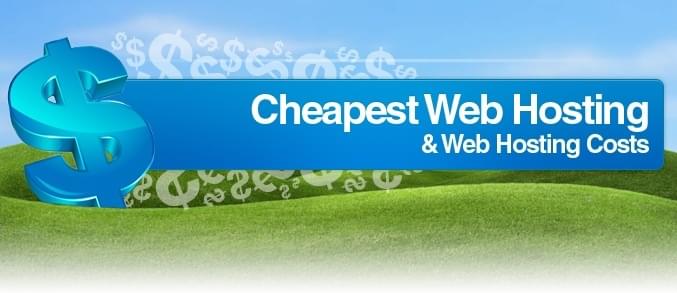 Cheap Web Hosting Services
If you're searching for the cheapest web hosting, it's smart to poke around the Internet and visit some of the world's most popular web hosting companies. These firms offer affordable shared hosting services that will reduce your expenses. However, there may be drawbacks to some of these companies. One of the main disadvantages of cheaper web hosting is that you are at a higher risk of potential security problems when you share a server with others. Web hosts must make a certain profit for each server, so when they sell cheap web hosting, it generally means that more accounts need to share the same machine to make the revenue targets for each server. If you're not dealing with sensitive data and customer information, a big, shared web hosting company, such as GlowHost.com, may have everything that you need. Lots of smaller companies offer these services, too, although they may not have the same reliability as the big guns in the web hosting industry.
Web Hosting Costs
Web hosting costs vary, depending on which types of services are necessary. For example, if you want to run your own website from home, generally you'll only need to pay for a domain, and a fast Internet connection, and possibly a speciliazed router. If you want others to do the web hosting work for you, prices will range from four dollars per month to several hundred dollars (or more) per month. How much you pay is dependent on whether you choose shared hosting, reseller hosting, or a dedicated server that is just for you or your company. As you can see, there are plenty of options at different price points, and there is truly something for everyone when you host at GlowHost.