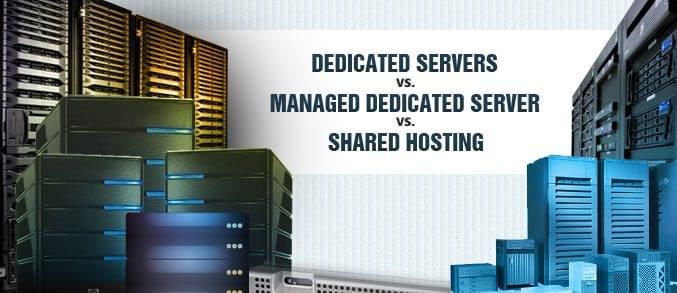 Dedicated Servers Hosting
Dedicated servers hosting is a type of web service where a physical computer is located at a service provider's location while the business that uses the service has complete access to the machine. Some reasons to use this service could be web hosting, database development, and hosted applications. There are numerous advantages of this type of hosting, below we will go over a few of the more important.
The client is in charge of the server. They have unlimited root or administrator access and complete ability to completely customize the machine's software environment. They are also allowed to tailor hardware in order to match their needs. Dedicated server hosting allows the client to host any number of domains on the same machine. This is mostly applicable when the client has a series of web sites which they would like to host. Each site should have his or her own private account on the server and application software. Without dedicated server hosting, clients are required to host their sites on different servers, or to share the server with other site owners. Dedicated servers are often managed by web hosting companies instead of the company or individual who is leasing the server. These management companies make sure the clients are well served and all their needs are taken care of. Typically, a web host who offers dedicated servers will include or offer some level of management included or as an upgrade to the base price of the server.
Managed Dedicated Server
To summarize managed dedicated servers, you should know that this is a form of web hosting wherein a site owner leases the whole server and does not need to share it with other people. The benefit of having this type of server is the same as the above description of a dedicated server, with the added benefit of having a company who will be able to help the server owner to manage the more technical tasks involved in day-to-day web hosting operations. With managed hosting, the management company provides server administration for the owner so that they don't need to hire a third party on a case-by-case basis. Typically managed service can be added to a dedicated server anywhere from a few dollars to hundreds of dollars per month based on the company who is offering the managed service or the complexity of the hosting configuration. For most dedicated server owners, using a management service is more economical than hiring in-house staff to manage the server 24/7. Managed dedicated servers usually also include uptime monitoring so that you do not have to constantly check your site manually. When the management company detects a problem, they will generally login to your server and try to fix the problem for you, without your intervention. Managed dedicated servers from GlowHost offer all of this and more for a nominal monthly upgrade fee on all of our dedicated server options.
Best Shared Hosting
In most cases, businesses and individual sites only require shared web hosting. What this means is that you are paying a small fee for some space on a server that is fully managed by the hosting company, but shared by other customers. Some things to look for in a good shared web host are the quality of support that you will receive. Hosting companies vary greatly in this area, so it is advisable to test out their technical support service and response times before you order, if possible. If it is not possible to test out a company's support service before you order hosting, this may be a red flag. We suggest going with a host that can answer your questions or concerns completely and quickly. Most shared hosting comes with a control panel of some sort. Your control panel is the administration area for your server or web site. From here, you can add domains, subdomains, redirects, email accounts, MySQL databases, install web apps, and a multitude of other functions to utilize on your hosting account. Price should be one of the last elements in your consideration for a shared web host, but it still should be considered. Most hosts are very competitively priced, so you are better off focusing your attention on other things like quality of support and uptime. Glowhost is a proven leader providing the best shared hosting in the industry for over a decade.