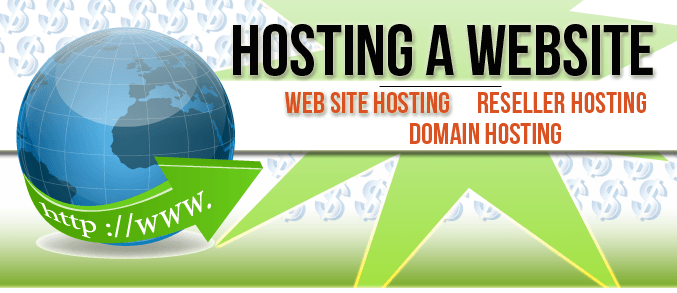 Hosting A Website
With the advent of the internet, websites have become a very significant vehicle through which a business can advertise and sell its products and services. The benefits of using such an approach are becoming obvious and numerous. It is therefore important to understand that there are different hosting needs for different site types. Obviously the hosting needs for a music site will vary from those of a video site, the same thing goes for a charity site or auction site which all of them still may be different to those needed for a blog.
Hosting a website is the process of publishing your website onto a server from where it can be accessed globally. The two main considerations during this process are the bandwidth and disk space. If you have a website that depends on high speed data transfer then this will definitely be determined at some point during hosting of the web site. Furthermore you may have a need for a website that not only shows off your products or services, but also has demanding storage requirements for email. Certain types of businesses are required to store email for several years for record-keeping purposes in which case you need to make sufficient consideration for disk space to be allocated on the server. It is always a good practice to consider taking on disk space that is slightly larger than the actual requirement during hosting to allow for eventual expansion. It is also typically wise to avoid "unlimited" hosting packages because they have many hidden limits which you may run into later, and are also generally less stable for a sites that want to operate in a hosting environment better suited for business. With GlowHost's vast product offerings you are in good hands as your requirements change because we are able to provide you with seamless scalability no matter what your size or style of site may be.
Web And Hosting
Now, as we mentioned above, before you design your webpages, it is critical to select a web and hosting company who is ideal for your requirements. The majority of smaller businesses should really host his or her internet websites using a web and hosting company instead of trying to host in-house. Web and hosting in-house requires technical staff and know-how. It is usually financially demanding, and will also never be as stable like a professional web and hosting solution. There is also a great deal that could possibly fall short within your online business, don't add on an additional inconvenience for your already very busy daily program. Let the industry experts at GlowHost make it happen for you personally and affordably.
Web Host Hosting
What makes "web host" hosting better in comparison to web hosting "in-house?" The first most obvious benefit is that it will cost you less in both the short term, and the long-run. But there are many other benefits.
Working with a good hosting company is imperative because professional web hosts eat, live and breath server technology. Security, web site access and specialized tools are a few things that a good web hosting business will provide. But there are certain caveats to look for when looking for a web host or hosting company, Many companies offer unlimited storage, at prices which are cheaper than packages that have limits on storage. Although this may be tempting at first (more is better, right?) there are usually many other limitations that will prevent you from consuming a lot of disk space. For example, most hosts have restrictions on the type of content which can be used in an unlimited account. In other words, don't expect to be able to store large movie files or your entire MP3 collection on an unlimited account.
Make sure that you do your research on any companies that you may be considering to host your website and make sure study their Terms of Service agreement. Reach out to your potential new web host and see how quickly their staff responds, and check them out to see if their staff is not only quick, but knowledgeable. Just like anything, do your research before spending money on a web host hosting plan, and always look for a money back guarantee. You may find certain issues with their service only after sign up, which may turn out to be deal-breakers. With GlowHost you can be sure that you are receiving the best price comparable to your requirements and on the upside you do not have to worry about outgrowing your package because GlowHost can immediately upgrade your hosting package to accommodate your new requirements. Our staff is fast, friendly and able to speak in both Layman's and technical terms for a wide variety of customer needs. We also offer a 91 day money back guarantee, which is one of the longest, if not the longest guarantees available anywhere.