Meet The Crew
Say hello to some of the people you'll interact with, here at GlowHost
While we couldn't get everyone on this page, here are some of the people that you're likely to communicate with as a GlowHost customer.
GlowHost, real people. Real solutions.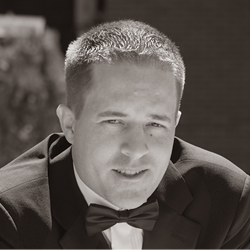 Matt Lundstrom
Founder / CEO
Howdy! Matt Lundstrom here, and I am the Founder and CEO of GlowHost. I started this company at 23 years of age in 2002 at the end of my simultaneously-combined ski-rental manager, commercial Alaskan salmon fisherman, bar bouncer, heavy equipment operator, web designer college "student" career. Fed up with the terrible support and uptime I experienced at nearly every web host I tried, I knew that I could do things better. I saved up several hundred dollars and rented my first dedicated server, and immediately began taking on new customers. Now, more than 15 years later I'm still at it, but now with a lot more help, a lot more customers and a lot more servers! There is no way I could have done it without the terrific staff here at GlowHost, and of course our loyal customer base. Please accept my sincere thank you to everyone who has helped make GlowHost what is is today.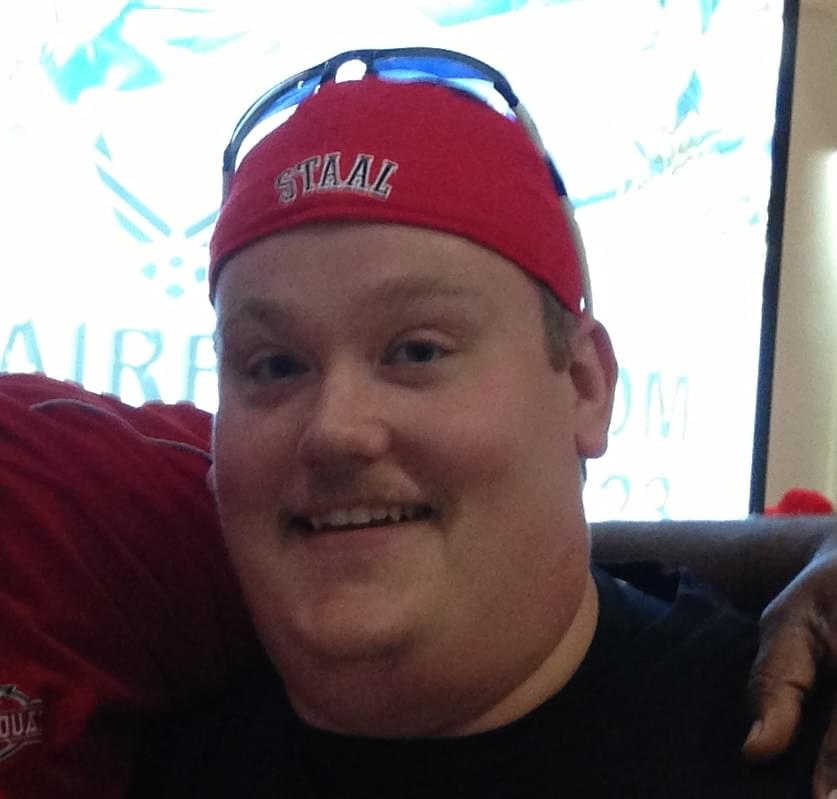 Daniel M.
Operations Manager
My name is Daniel and I am the Operations Manager here at GlowHost. While I could weave an elaborate tale of worn-out keyboards and 20-sided dice, let's just stay I was born with a mouse in my hand. I started with a Commodore 64 many years ago which began an evolution to where I am today. I'm a tech fanatic (read: geek) with experience and hobbies in both the hardware and software sides of things. I guess you could say I just like making things work. Are you browsing around looking for the right host? Look no further – you've found it. Welcome home!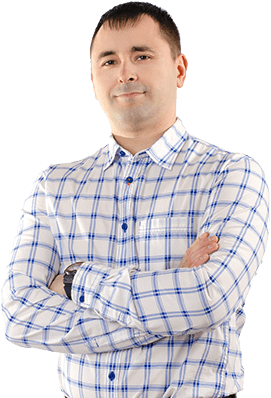 Alexander S.
Senior Technical Analyst
My name is Alexander. My first full-time job was an unhappy experience: stupid, dictatorial boss, sneaky colleagues, gloomy office and CRT monitor while I dreamed about an LED one. So, I decided to search for better opportunities for myself. The next positions I took were considerably better than the first one, but still were far from perfect. Finally, back in 2007 I found and stuck with GlowHost. Here I found everything I was looking for, like an excellent team, the opportunity to solve complex technical tasks, a even a couple of super-wide LED monitors :). I sincerely enjoy dealing with our clients, since our clients are a big part of our community. The years I've spent here, (over 10!) is the best proof that GlowHost is truly a terrific place.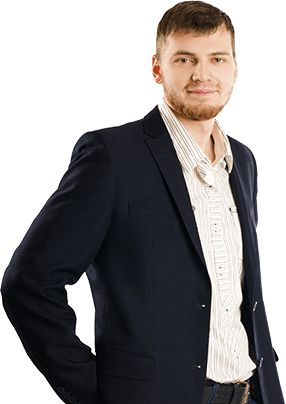 David I.
Senior Technical Analyst
Hello! My name is David, and I'm a senior technical analyst – the guy who is responsible to make sure sites are always available, and make services better for you as new technologies emerge. A long time ago, (but somehow in the future…) when I decided to install a new game on my PC, I decided it would be a good idea to remove all of Windows (Millennium!) to make room for the game… Oops! At that point I realized that my life will be associated with computers. At University I studied Data Security, and from there dove in depth into Linux, which somehow led me to GlowHost and Matt. I love software: from a simple script to a powerful high available cluster ('Yes We Can'). When I say "we are working on it" – you can be sure, it will be fixed; it is my duty to find the root of any problem, and not only to fix it, but help to prevent it across our substantial fleet of servers.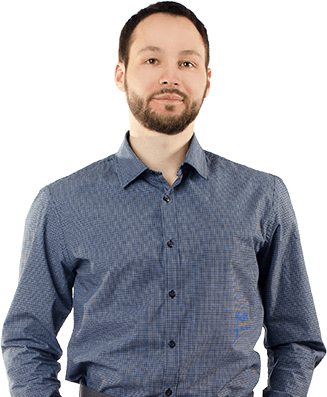 Andrew G.
Customer Care Team Leader
Hey! My name is Andrew. I've been involved in the hosting industry for 10 years (7 years with GlowHost) already. I studied Information Security (with David) at the university as that was, and always is, an interesting area for me. I'm a communicative person and I think that's the reason for my current position with the GlowHost team. I'm quite happy when customers are happy, and all components of our complicated systems work as desired. It's awesome :). Other things that make me happy – my wife, long car trips, snowboarding/skiing, movies, and even story writing with some philosophy involvement. I'm sure it won't be a surprise for you if I say that GlowHost is super awesome, but that's 100% true.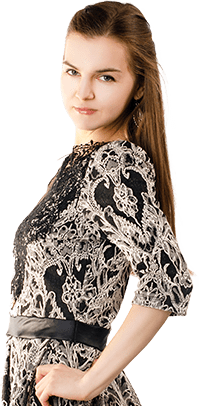 Tania J.
Social Media Manager
Hi, my Name is Tania and I've been with GlowHost for almost 3 years. My role here is to manage the GlowHost social media channels with up-to-date content and news. Our audience on Facebook, Twitter, Google+ and Tumblr is quite diverse. It includes web developers, programmers, technical geeks, ordinary web site owners and many other groups. My aim is to make our channels interesting for the entire audience. I hope you enjoy receiving both entertainment and useful technical information from our social media pages!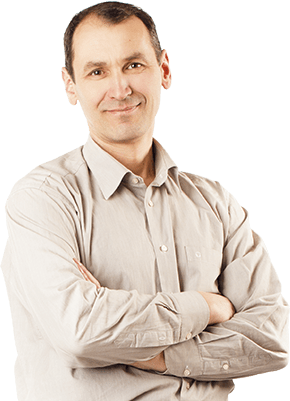 Timothy K.
Customer Care Representative
My name is Timothy and I am a Customer Care Representative here at GlowHost. I started my career as an English teacher for non-native speakers and I worked for 10 years in this field. This experience has helped me develop and master my own communication skills. This began my desire to help people. Before joining the amazing GlowHost team, I also worked as head of a computer laboratory for several years, which allowed me to gain and improve my computer and technical literacy. I excel at computer software, word processing, e-mailing and Internet navigation. I have now been with GlowHost for more than 5 years. During this time, I have learned how to provide excellent support to our valuable clients and quickly respond to their needs. Want to receive pre-sales advice? Wish to resolve a billing issue? Would you like to upgrade your current hosting plan? Just open a support ticket and I will give you professional support promptly!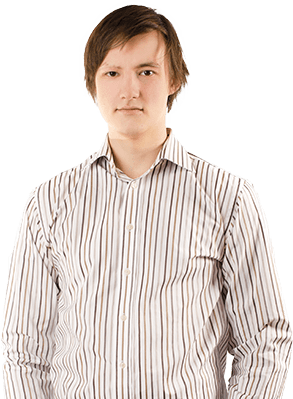 Anthony L.
Technical Analyst
Hello, My name is Anthony. Well, like almost every IT guy I decided that my life will be connected with computers when I was a young young boy. As there were not many computers around my place, my aunt brought me a laptop from her job every time she could. In university I received my specialty degree: Laser and Optical electronics. That was not as connected to real IT world as I expected, so then I understood that I needed to self-develop and went to CISCO courses. After this I was able to get my first job, but it was hell. We had a bad office environment, poor management, and a very hostile atmosphere among the team, so I quit. That led me to a new, definitely better, place to work – GlowHost. I'm one of the newer guys, starting here in October 2014, but I should say that I feel very comfortable here working with great people helping other great people to fix their issues.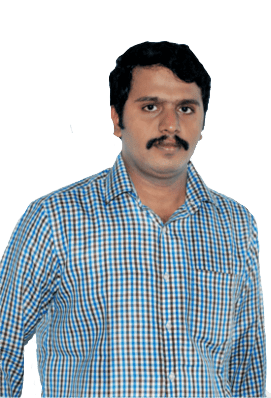 John A.
Technical Analyst
Hey, my name is John. I have been working with GlowHost since 2013. I started my career as a Server Administrator with a data center for about 4 years before I joined here. Without any doubt I can say that GlowHost is the perfect team, and I have never worked with a cooler boss than Mr. Matt. This company provides a very comfortable working environment and deals with any customer issues with top priority. It's the team work that helps us fix all sorts of technical issues in a short time span thus making our customers really happy! I'm extremely proud to be the part of GlowHost family and I get great joy every day in taking care of customers. If you're not already a client, I hope to have the opportunity to serve you!